Peta Mullens is an athlete. If challenges were a magnet, she is an iron ball – never able to roll too far away without getting pulled back in.
By the age of 14, she was already a State Champion Triathlete. Sidelined from triathlon due to a running injury, someone recommended she give track cycling a try. She earned a medal at her first race, but it wasn't the success that made her want to make the switch and focus on cycling full-time, it was how much she enjoyed it. As Peta describes it, the track bike was a "shiny new toy that I wanted to play with." She loved the idea of a new challenge.
Over the past 20 years, Peta has racked up 12 Australian National titles between road, mountain, and cyclocross. During that time her spark for racing occasionally faded, but she has never been afraid to step away and reassess. It's that fierce commitment to being true to her "why" that could be the source of Peta's success. Fueled by passion rather than the pursuit of glory, she's reinvented herself time and time again, inspiring the next generation along the way.
For Peta, being all in doesn't mean training the hardest – it means not giving up the things you love.
"All in for me is about passion," says Peta. "No one I know loves cycling more than I do. I'm all in for bunch rides and cafe stops, trail-shredding, and slow night rides."
Currently, her greatest commitment is to her team: Roxsolt Liv SRAM. She serves the team as a director, but still pushes the younger talent between the tape as an athlete. Her passion is reciprocated by the love she gets in return from her teammates, who refer to Peta simply as, "Mom."
Think that's all there is to know about Peta Mullens? Not even close. Join us as we find out what makes this champion tick.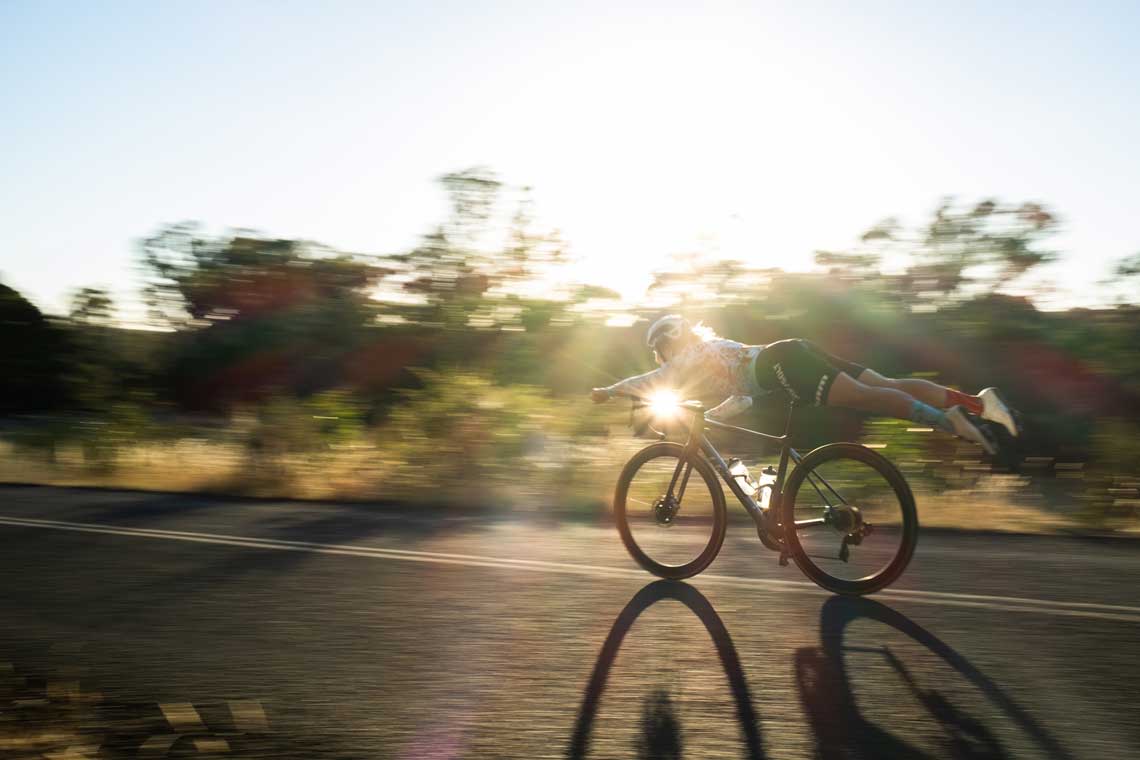 Liv: What was it like coming up through the ranks from track cycling to road racing?
Peta: I was one of five kids, so we didn't have a lot of money growing up. When I started cycling I wore an old kit and rode a donated bike with the shifters on the down tube. From the youngest age, I was well supported by people who didn't have much more than I did. Despite the hardship, I never missed out on anything.
When I found cycling, I started working at the local bike shop and for every dollar I earnt my parents would also put in a dollar. I saved up for 18 months to buy a snazzy track bike. After my first National medal, I was picked up by the state institute, given a bike, fresh kit, free coaching… and the rest is history.

The transition from track to road was easy for me. In Australia, we had Katie Mactier, Kate Bates and Anna Meares racing track, all of whom were World Champions. That was a full squad as there was no development program and the teams pursuit event for women didn't exist yet. What we did have back then (that we sadly don't have now) was a Women's National Road Team who would head to a team base in Italy and race for a few months of the European season. In my first year, I raced the Giro D'Italia and fell in love.

There was barely a differentiation between men and women back then in Australia. I would do club crits with men, state-based handicap racing with men, and track racing with men. At 18, I would motor pace 140kms with the guys trying not to miss a turn. When we went on training camps the expectation would be that I would ride with them, climb with them, and descend with them metre for metre. If you got dropped you were left behind. When I went to Europe, I was grateful that I was hardy and felt physically prepared for the level of competition. What I struggled with the most was how far away from home it felt. When I first went over I couldn't cook, I didn't have a mobile phone and I certainly didn't speak the language. Even now as a well-traveled adult, Europe still feels a little too far from home.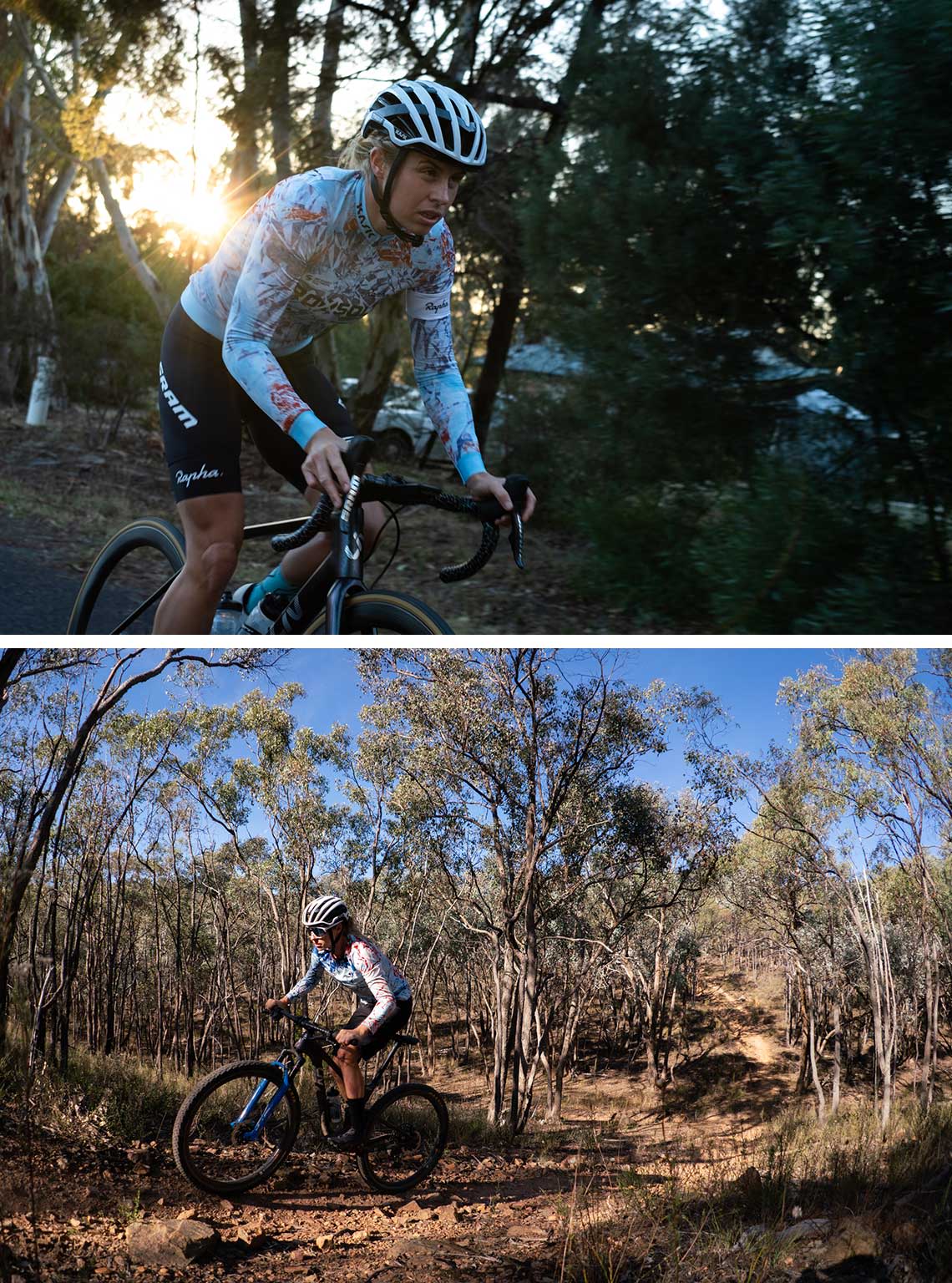 Liv: What made you fall out of love with road cycling? What was it about mountain biking that got you excited to compete again?
Peta: I loved my first year in Europe with head coach Warren Macdonald, but the program reformed throughout the summer under new management and it felt like a dictatorship to me. On one hand, they're giving an amazing opportunity to a very small handful of young athletes, but on the other hand, I couldn't give all of myself to someone else. Eventually, I broke and not only walked away from the program, but walked away from the sport.

I'd started dating my now partner of 13 years, Jarrod Moroni, and just a few weeks later he was going to a 3-Day Road Tour that I'd won the year before and I was too embarrassed to go. I couldn't bear to face the music. So his Dad, who was 60 at the time, got me a mountain bike for the weekend and we went to a social event instead. I'd never ridden a mountain bike before, but apparently I was pretty good at it. There was a group of 20 of us, and we stopped a few times for snacks and lunch, sometimes to rest or wait for a regroup. Plenty of puddles and laughs and crashes. To this day, it was one of the best days of my life. One of the few days I've ridden without pressure or expectation. Since then, I've been in love with mountain biking.
I suppose I just didn't have 'World Champion' in my blood. I was rowdy, I was opinionated and I didn't like being told what to do. Some would call it spoilt, but it just wasn't the path I wanted for myself. I'm still that person today, just surrounded by 'my' people now.
Liv: You've competed in pretty much every discipline in cycling. Do you have a favorite?
Peta: It's an impossible question.
I've enjoyed different disciplines at different phases in my career and each one has led me to the next. I'm grateful to have a shed FULL of bikes to choose from, all of which give me joy to ride or race. The skills and physical attributes cross over to make you a really well-rounded athlete, and racing them all gives me a ridiculously full calendar of choices. I can't think of a single drawback other than falling in love with them all makes it quite an expensive hobby!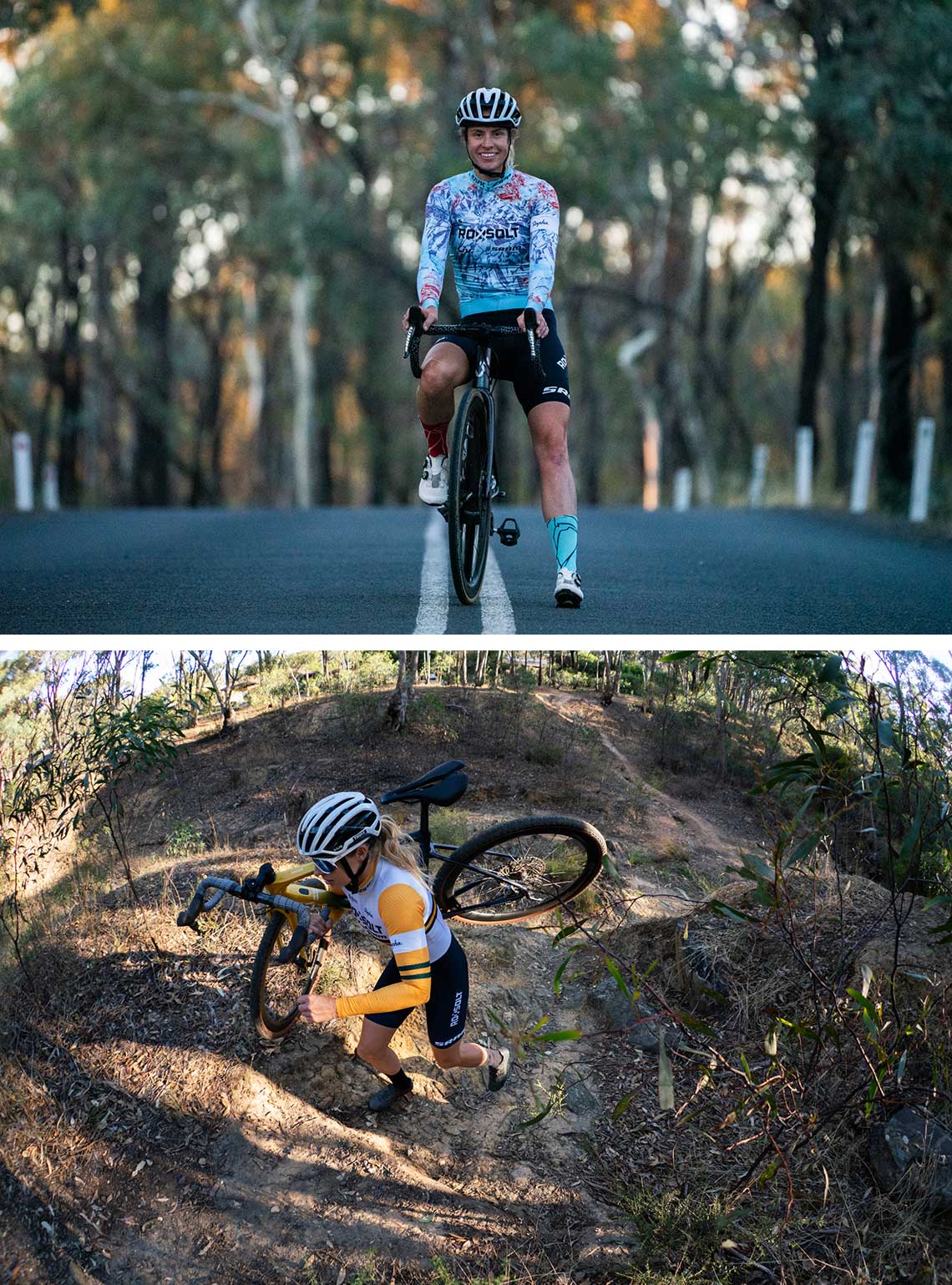 Liv: How has women's cycling in Australia progressed since you've been involved with the sport?
Peta: Well, I started a LONG time ago, but back then the teams were often supported by state-funded institutes as opposed to the private sector that supports them now. Prize money wasn't equal and we didn't have women's-only racing outside of championship events.

Now racing in Australia for the most part offers equal prize money and racing opportunities, but the prize money is pennies and in the women's peloton riders still aren't paid. In most cases the riders are paying their own expenses, sometimes buying their own bike, and are supported by volunteer staff. On the other hand, through this period we saw the creation of Australia's first WorldTour team. We hosted WorldTour events like the Tour Down Under and Cadels GORR, plus the Commonwealth Games, and a MTB World Championships.This year, the longest women's road race in the world was raced AND televised (the 160km Colac to Warrnambool) and we will host Road World Championships. We've seen the sport of cyclocross adopted by the country and we celebrated our first MTB World Cup victory in over 20 years. We have a record 26 Australian women on UCI teams with half of them WorldTour.

In my view, there aren't MORE women racing, but the level has lifted. The riders are more professional, the teams are more professional and the depth of talent is ridiculous. I know that the top 10 women racing our National Road Series could easily step straight into a European peloton, and that makes me really happy.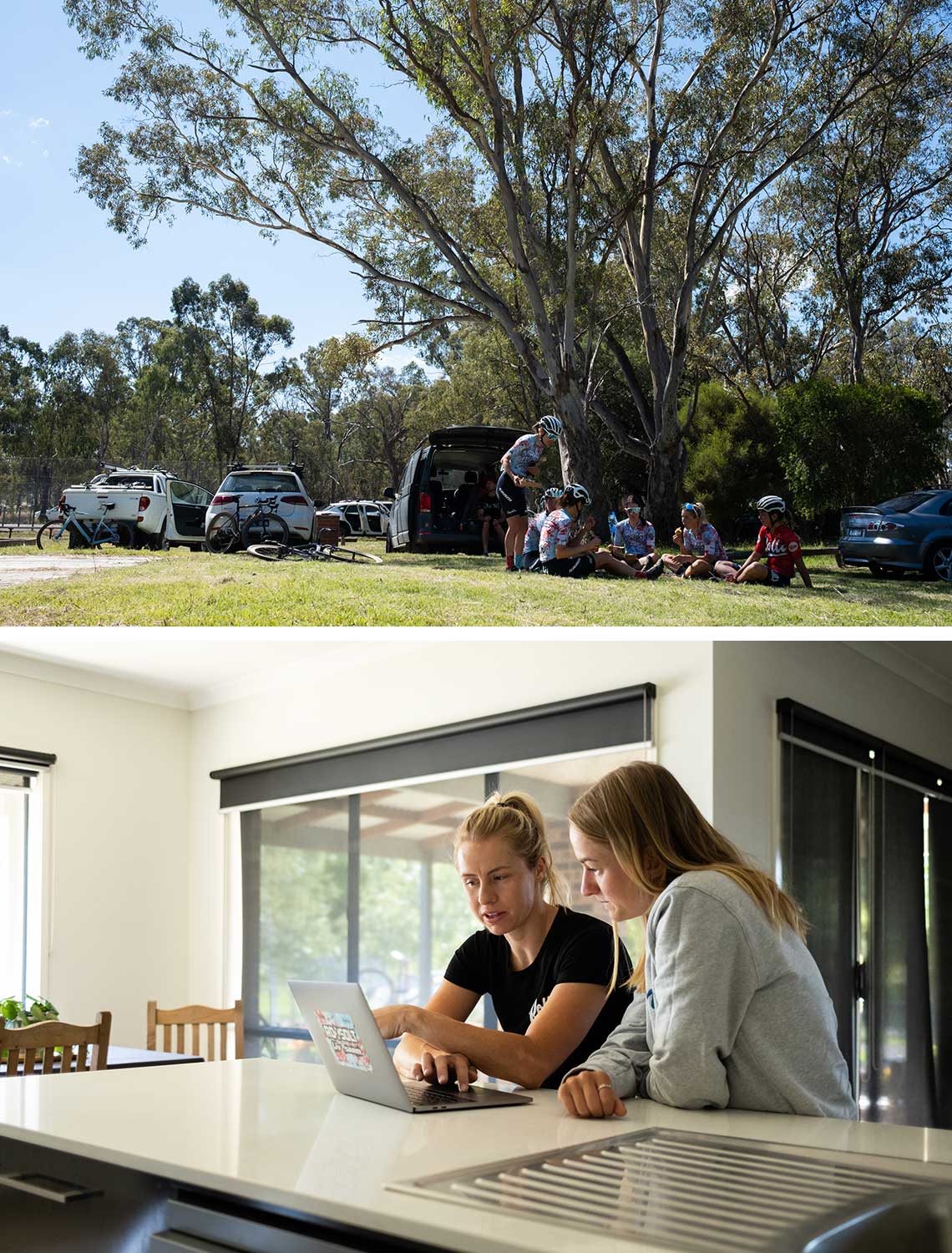 Liv: Describe your role with Roxsolt Liv SRAM.
Peta: Officially, I'm one of three directors of the team, alongside Roxsolt's Kelvin Rundle and another member of the team, Justine Barrow. I'm responsible for all of the sponsor negotiations and equipment. I probably play the biggest part in athlete recruitment as well just because I race across all of the disciplines so I get to scope the up-and-coming talent.
Liv: What's the goal of the team?
Peta: We've always considered our purpose at Roxsolt Liv SRAM to be the team that builds the bridge for opportunity; for Australian riders to be able to 'dip the toe' into international racing in a fun, supportive environment. That was to be the ongoing goal, but with so many Australians able to make that leap on their own nowadays, we're ready for a shift.
The team for 2022 is totally different from any team I've ever been a part of. Yes, we signed some existing champions, but what we're really proud of this time around are our diamonds in the rough; half of our squad going to Europe had never raced a road race a year ago!
This year we've found so much joy in providing a platform that allows women to explore new opportunities on different bikes, whether that be for passion or results. There's no judgment or expectation, just a supportive group of women encouraging a friend to try something new.
For 10 years I raced multi-discipline, and not once did I ever ride just ONE bike brand until Liv came along three years ago. I want other women to feel like they have the freedom of choice to pick a bike, choose a discipline for the weekend and just ride. I want them to experience that 'shiny new toy' feeling I did when I found cycling.
Liv: Do you think your niece and nephew will get into cycling?
Peta: Oh definitely! They already race the mountain bike club races every fortnight over summer. I get a Facetime call so they can show me what colour ribbon they've won. We always argue because I think the 'best' colour is red which happens to be 2nd place, but they tell me it's blue, because that's 1st place. I also joke that they'll be beating me soon and they say, "We know."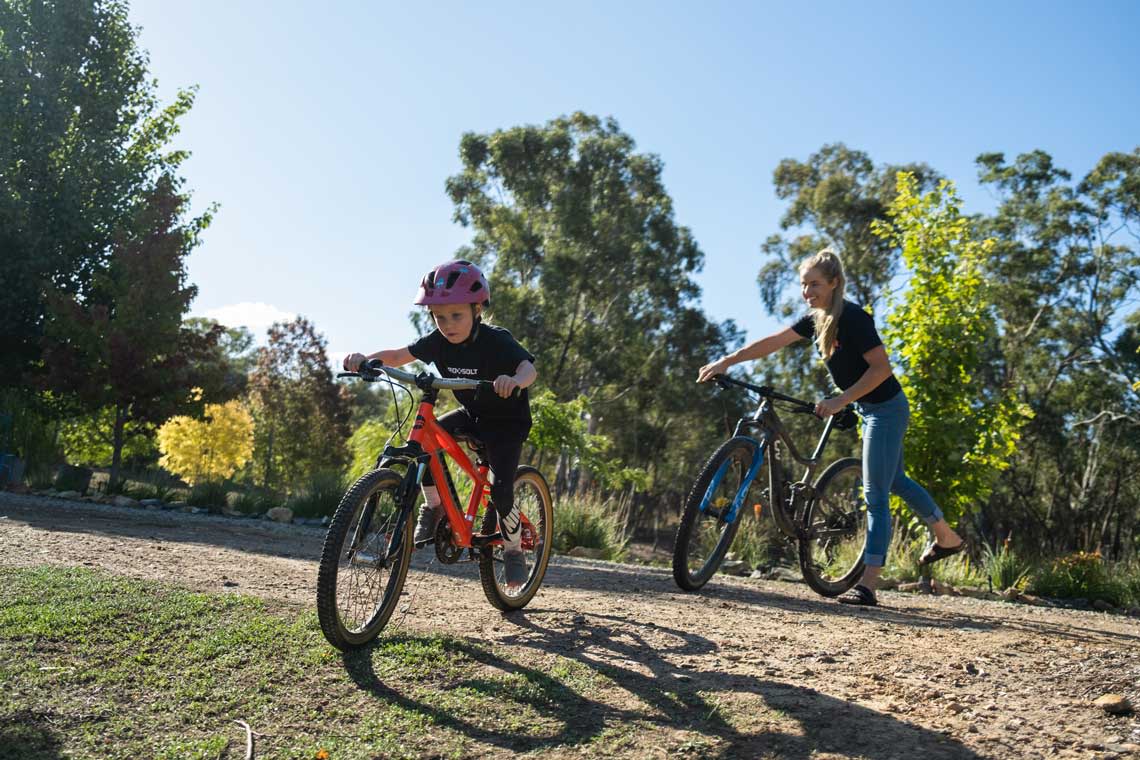 ---
Article courtesy of Liv Cycling – all rights, copyright and ownership remain with Liv Cycling.
https://www.liv-cycling.com/global/peta-mullens-liv-committed